The Luxury Network Global CEO Presented at the DC Executive Club 2019
8th February 2019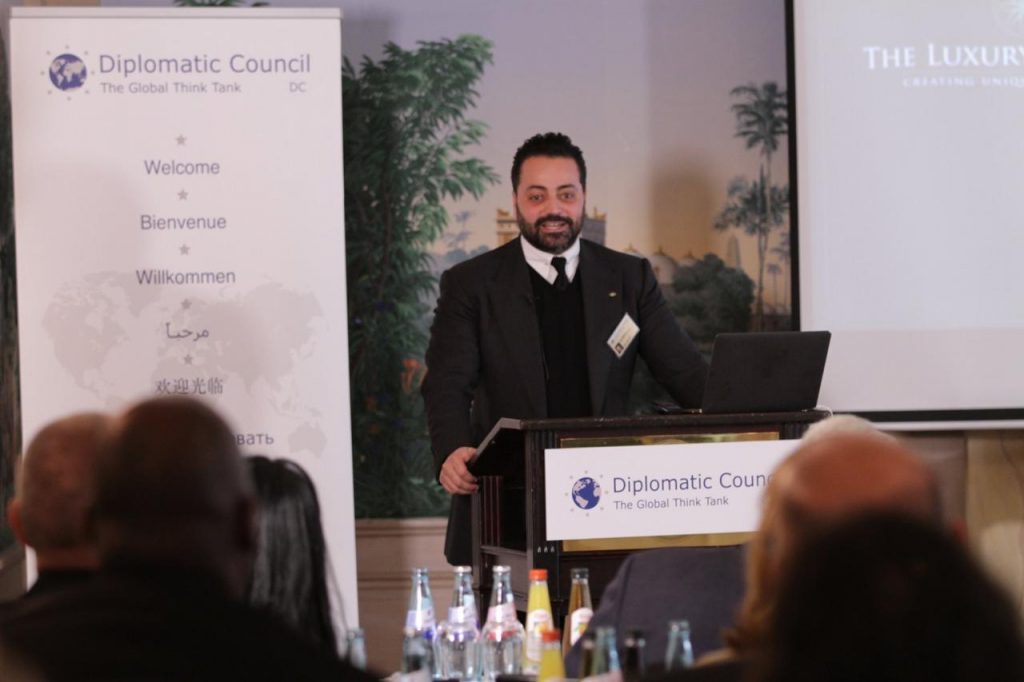 In line with tradition, the Diplomatic Council Executive Club took place on February 1st, in the afternoon, before the festive gala. Gold and Silver members have met from 2 pm to 5 pm and listened to exciting presentations, they have discussed relevant topics and got to know each other better. This year, a long coffee break was scheduled so participants have sufficient time for intensive exchange. During the event, DC presented the members-only Intranet Portal which they are going to launch very soon.
H.E Fares Ghattas, Global CEO of The Luxury Network International, was one of the keynote speakers of the event. He discussed 'Diplomacy Meets Luxury and Charity' to the attendees which covered the successful and strong partnership between the Diplomatic Council and The Luxury Network, where premium global brands come together to form a single powerful network. Joining him throughout the afternoon were TLN Germany's Silvia Herrmann and Oliver Ziegler.
H.E. Fares Ghattas was appointed as the Head of Diplomatic Council Mission Middle East.
The agenda was as follows:
Future management: Dealing with the VUCA world (Volatility, Uncertainty, Complexity, Ambiguity), Diana Wolf-Dolgner
Approaches to encounter the declining social skills in our society, Eric Adler
Emotional leadership: Corporate culture of the future, Rolf Hartung
Digital transformation: Seven errors and a vicious circle, Hermann Ladner
Stasi 2.0: The impact of digital surveillance by the state and industry for our future, Andreas Dripke
Partnership with The Luxury Network, H.E. Fares Ghattas
Outlook 2019: Members Connect Online – how members can connect through the global intranet, Daniel McKee