Karaca's First UK Store Now Open in Islington Square, London
12th December 2022
New homeware store blends Hussein Chalayan collaboration with everyday and luxury items
Offering an emporium of high-quality homewares, global brand Karaca has opened the doors to its first ever UK store in the Islington Square retail development, a curated space spanning 2,641sq ft, across two floors.
Attendees at the opening ceremony included Karaca Managing Director for the UK, Cihangir Çetintırnak, who presided over the ribbon cutting ceremony with The Consul General of the Turkish Consulate General in London, Bekir Utku Atahan, alongside the Chief Commercial Counsellor for the Turkish Embassy in London, Murat Özsoy, the TRNC Representative Office's London Consul, Namık Cafer, Karaca Board Members Selin Kiper and Hüseyin Karaca, Chief Customer Officer Erkut Baloğlu, and Ahmet Rıfat Ökçün.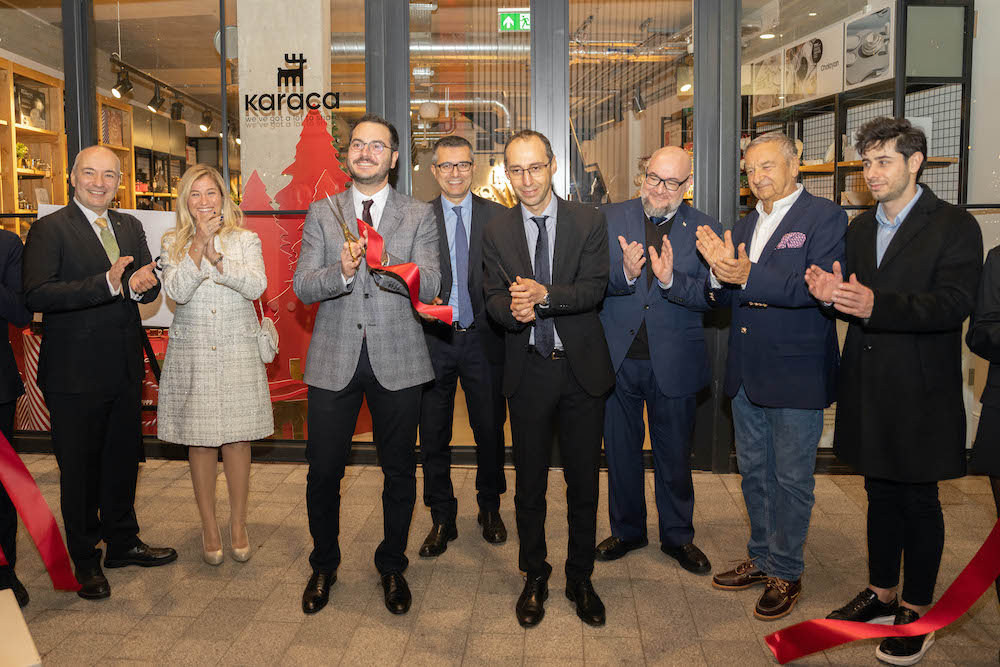 Speaking on the day, Cihangir Çetintırnak, Karaca UK MD, said: "Today is an exciting day as we celebrate the opening of our first UK store in Islington, one of London's most dynamic retail destinations. An exciting time for Karaca, seeing the store come to life with guests and now customers as we officially open to the public is a high point for us, as we look to continue the company's global expansion here in the UK both online and as a bricks-and-mortar retailer. We welcome the local community and shoppers from farther afield to not only be a part of our journey, but also as welcomed members of the Karaca family."
A family-run business founded in Türkiye in 1973, Karaca's offering includes over 1,000 design-led products that are innovative and inspiring, ranging from everyday living to luxury pieces for the home.
Displayed on reclaimed wooden pallets in the new London store, Karaca's collections span across tableware, cookware, bedding, home accessories and small appliances including its latest Christmas ranges and gifting. Additionally, visionary designer Hussein Chalayan's limited edition sculptural tableware collection, crafted from ground pearl, also features, following its successful UK launch at Design London in September.
With sights firmly set on growth, Karaca now operates from over 375 dedicated stores and more than 1,100 concessions, as well as its online shopping channels, across three continents. Adapting an innovative approach has led Karaca to become a household name, with the majority of stores outside of Türkiye based in Europe.
Opening offer: All in-store purchases will receive a 15% discount until 31st December 2022.