Live The Ultimate Enchanting Experience in Amanruya, Bodrum
22nd August 2020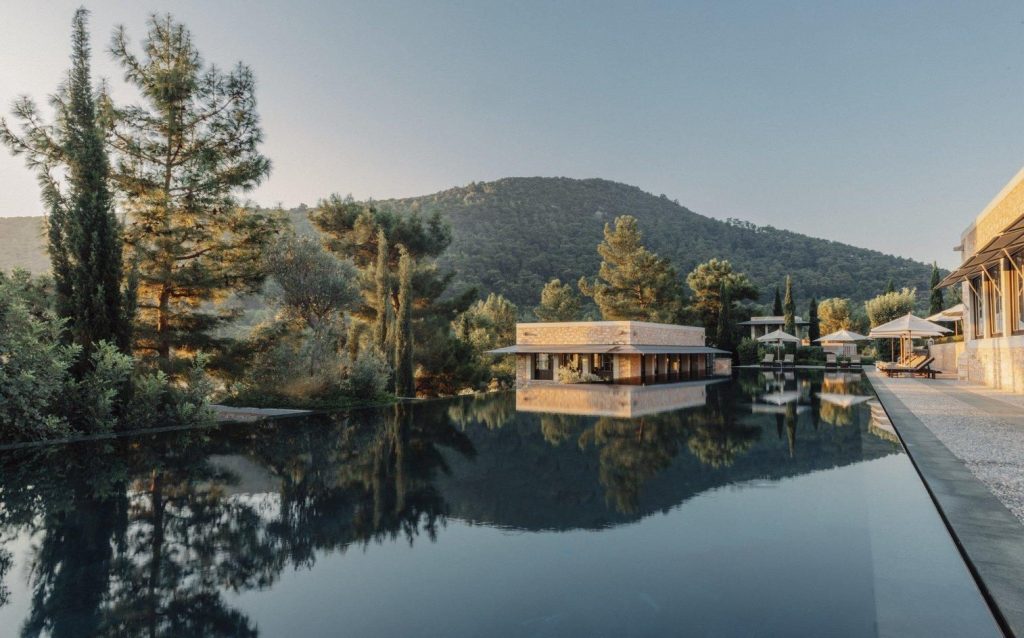 Have you ever wondered about having a luxurious vacation in a place that offers classical history and natural beauty, in equal measures, including plenty of experiences, various adventures, and an aesthetically pleasing view? The Aegean region of Turkey will surely satisfy that dream of yours!
Steadily, tourism in Turkey started recovering after the 3-month lockdown caused by the global spread of COVID-19. That is thanks to a recent healthy tourism certification program launched in collaboration with Turkey's Foreign, Culture and Tourism, and Transportation Ministries.
For instance, The blue flagged hotels, certified as safe stays, reached 301 resorts in the city of Antalya, which is known as the tourism capital in Turkey, while Mugla, the beating heart of luxurious resorts, has 105, and Izmir, the third-largest city in Turkey, has 52.
The certification program is designed to measure 33 rigorous environmental, educational, security, and accessibility criteria. Such organized criteria led Turkey to earn the Blue Flag award for more than 485 eco-friendly beaches in May 2020.
Take advantage of the perfect summer weather in Turkey and experience the superlative luxurious life in the most amazing resorts in the Aegean region.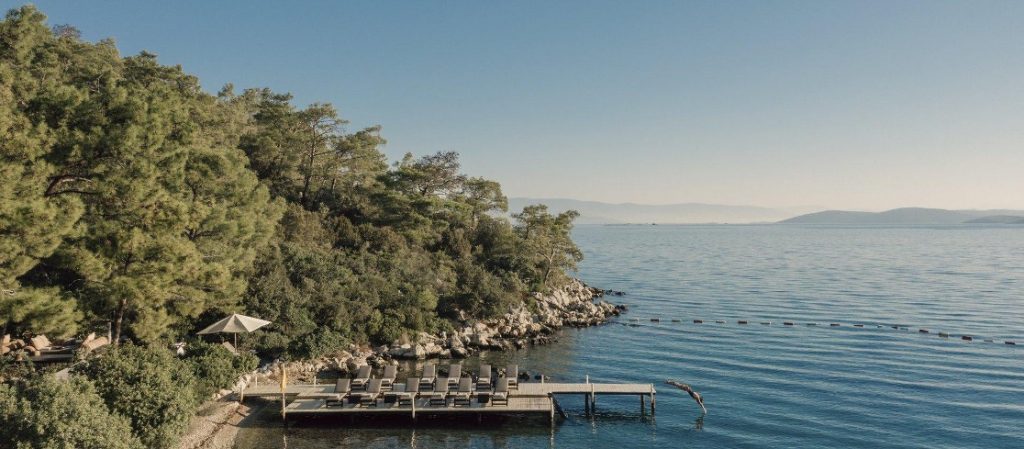 Awarded as the best resort in Europe and the Mediterranean in Andrew Harper's Grand Awards 2013, the resort located in a rich-heritage ottoman village, surrounded by the turquoise crystal water of the Aegean, will surely provide you with the pleasure of experiencing a slice of paradise.
The village-themed resort enhances your stay with a secluded spot featuring an abundance of space and privacy. Each stay, of the total 36 pavilions, has a private heated, open-air pool, boho-styled pergola,  featured with traditional façades, and modern interiors with four-poster beds. The luxury resort is encompassed with UNESCO-protected ancient cultural sites including Ephesus, Priene, Miletus, Didyma, and The ruined Temple of Artemis which was one of the Seven Wonders of the ancient world.
More modern experiences are within your hand grasp, for instance, Sailing the Aegean, Amanruya's well-planned sailing adventure differs from full-day excursions and island-hopping picnics to romantic sunset cruises.
Amanruya's neighbour villages are enriched and known for specific unique activities; Pottery crafting in Mumcular Village, Carpet weaving in Etrim Village, and Horse riding from Ortakent are expected to maximize your journey pleasure to the most.
---
Written by: Sarah Abdelhadi
Sarah is a Creative Writer and PR enthusiast, all combined in an engineering mind. A Management Engineering and Public Relations senior student in Bahçeşehir University, with an obtained experience in photography, blogging, and content creation.